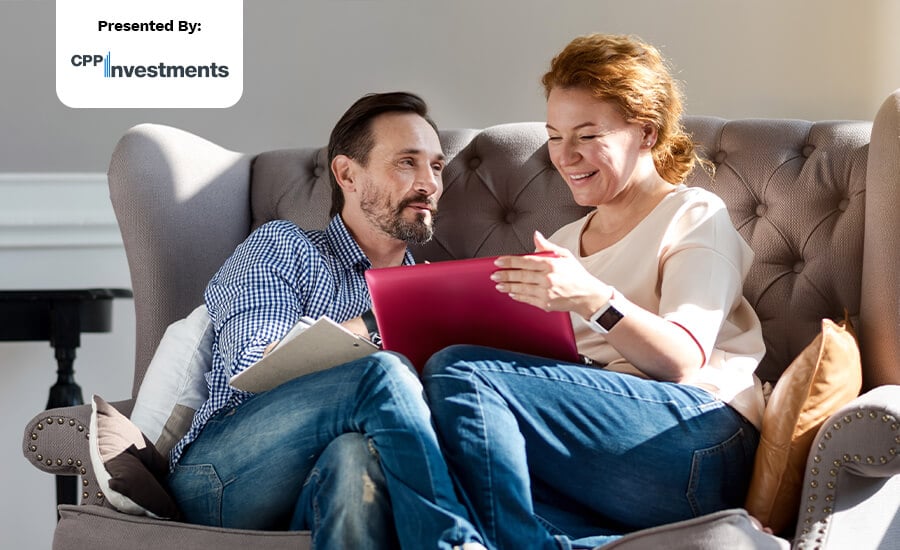 How to use this table
As well as the Dividend All-Stars have performed over the years, the ranking should be viewed as the starting point for your research, not the end. This report aims to identify companies that offer the best investment potential now, based on yield, stability and value, but it's a purely fundamental analysis. Use this list to narrow the prospective investments worthy of additional research before deciding whether they deserve to be included in your portfolio.
The ranking also doesn't account for other important factors like management or risks that could seriously affect a company's performance. That's not to suggest those factors aren't important, but that they require a more qualitative analysis that is best done on a company-by-company basis. By the same token, a low grade doesn't necessarily mean a company is a bad investment or is at risk of cutting its payout.
Our main goal is to narrow down the list of prospects to review, so you have a reasonable starting point. To capture the full performance of the Dividend All-Stars, you would have to invest equal amounts into each of the top stocks. You would have to liquidate your portfolio at the end of the year and repeat the process with the latest top picks.
For many investors, buying the complete list may not be practical. If you have only small sums of money to invest, the $9 or more it may cost you to execute each trade—not to mention the $9 to sell them later—can be a drag on performance. If you're parking $10,000 into each investment, that may not matter. But if you're only able to invest $1,000 into each company, then it may not be as enticing.
If you're comfortable adding individual stocks to your portfolio, make sure you have a plan to limit your risk and have a clear idea of how it fits into your broader plan. As a guide, most portfolio managers try to limit a single investment to no more than 10% of their portfolios, although even their favourite holdings are often far below that threshold.
It's also worth considering how these investments fit into your broader plan. While dividend stocks can generate income, putting too much of your portfolio against one asset class may not be an appropriate way to achieve your investment goals. Before deciding how to proceed, make sure you have a solid foundation before venturing into individual stocks .
Whether you're an experienced or novice investor, consider keeping your "play" money under 10% of your portfolio to limit your risk. As always, avoid taking unnecessary risks, especially when it comes to managing your retirement portfolio.
However you decide to invest, always plan to do your research . Building the Dividend All-Stars takes time to assemble and check. Between the time when we pulled the data and now, ensure nothing material has changed that could undermine a stock's prospects.
| Company | Ticker (TSX) | Industry | Price (Nov 15) | Market Cap ($B) | Total 1-year return | Total 5-year return | Indicated dividend yield | 5-year dividend growth | Payout ratio | Total debt to equity | Return on Common Equity | Price to free cash flow | 3-year earnings growth | Price to earnings | Price to book | GRADE |
| --- | --- | --- | --- | --- | --- | --- | --- | --- | --- | --- | --- | --- | --- | --- | --- | --- |
| Manulife Financial Corp. | MFC | Insurance | $24.87 | $48.31 | 25.21% | 34.64% | 4.50% | 9.09% | 32.94% | 0.24 | 13.29 | 2.13 | 54.43% | 7.19 | 0.96 | A |
| Canaccord Genuity Group Inc. | CF | Capital Markets | $15.98 | $1.71 | 108.39% | 387.27% | 1.88% | 40.11% | 10.04% | 0.23 | 34.84 | 1.61 | 559.29% | 5.66 | 1.8 | A |
| Great-West Lifeco Inc. | GWO | Insurance | $38.42 | $35.72 | 38.45% | 43.89% | 4.56% | 5.13% | 49.73% | 0.36 | 14.51 | 3.42 | 16.11% | 7.6 | 1.48 | A |
| Labrador Iron Ore Royalty Co. | LIF | Metals & Mining | $35.84 | $2.29 | 76.73% | 295.78% | 23.44% | 46.07% | 113.29% | — | 64.29 | 5.57 | 17.33% | 6.11 | 4.09 | A |
| Canadian Natural Resources | CNQ | Oil, Gas & Consumable Fuels | $52.32 | $61.57 | 108.22% | 54.15% | 4.49% | 14.81% | 37.07% | 0.44 | 17.37 | 8.39 | | 13.3 | 1.73 | A |
| Whitecap Resources Inc. | WCP | Oil, Gas & Consumable Fuels | $7.13 | $4.51 | 149.16% | -16.95% | 3.79% | -14.92% | 5.29% | 0.34 | 86.65 | 8.1 | | 2.26 | 1.23 | A |
| Power Corp. of Canada | POW | Insurance | $42.64 | $28.84 | 59.32% | 94.28% | 4.20% | 6.73% | 41.72% | 0.57 | 13.4 | 2.64 | 4.36% | 9 | 1.25 | A |
| Russel Metals Inc. | RUS | Trading Companies & Distributors | $35.31 | $2.22 | 88.78% | 89.41% | 4.30% | 0.00% | 29.69% | 0.33 | 30.84 | 5.63 | -18.98% | 7.17 | 1.91 | A |
| West Fraser Timber Co. Ltd. | WFG | Paper & Forest Products | $105.00 | $11.24 | 51.10% | 137.58% | 0.95% | 26.30% | 2.53% | 0.07 | 68.25 | 3.33 | | 3.14 | 1.53 | A |
| Canadian Tire Corp.-Class A | CTC.A | Multiline Retail | $180.68 | $11.58 | 15.46% | 48.89% | 2.88% | 15.37% | 25.77% | 1.3 | 26.81 | 7.33 | 5.27% | 9.69 | 2.33 | A |
| Transcontinental Inc.-Cl A | TCL.A | Containers & Packaging | $20.03 | $1.74 | 23.31% | 41.92% | 4.49% | 4.42% | 54.88% | 0.53 | 8.26 | 8.02 | -17.55% | 10.08 | 1 | A |
| B2Gold Corp. | BTO | Metals & Mining | $5.61 | $5.92 | -25.94% | 76.15% | 3.65% | | 38.10% | 0.02 | 17.42 | 12.55 | 307.85% | 11.18 | 1.72 | A |
| Corus Entertainment Inc. | CJR.B | Media | $5.63 | $1.17 | 43.84% | -29.39% | 4.26% | -26.77% | 28.92% | 1.35 | 17.54 | 4.6 | | 6.44 | 1.1 | A |
| Westshore Terminals Investment Corp. | WTE | Transportation Infrastructure | $27.87 | $1.77 | 92.84% | 18.82% | 3.59% | 15.40% | 45.51% | 0.36 | 15.11 | 13.91 | 9.70% | 15.55 | 2.26 | A |
| Lundin Mining Corp. | LUN | Metals & Mining | $10.58 | $7.78 | 23.45% | 84.33% | 3.40% | | 21.91% | - | 16.61 | 7.89 | -23.02% | 9.4 | 1.45 | B |
| Aecon Group Inc. | ARE | Construction & Engineering | $17.26 | $1.04 | 15.01% | 42.80% | 4.06% | 9.01% | 65.24% | 0.78 | 7.87 | 12.79 | 49.99% | 19 | 1.15 | B |
| Quebecor Inc. | QBR.B | Media | $30.10 | $7.26 | -6.09% | 76.73% | 3.65% | 64.54% | 43.18% | 5.32 | 49.34 | 9.53 | 16.79% | 11.77 | 5.78 | B |
| Cascades Inc. | CAS | Containers & Packaging | $14.16 | $1.44 | 6.34% | 34.85% | 3.39% | 17.61% | 25.35% | 1.03 | 7.71 | 15.95 | 36.11% | 37.85 | 0.8 | B |
| Parex Resources Inc. | PXT | Oil, Gas & Consumable Fuels | $22.40 | $2.77 | 53.06% | 40.34% | 2.23% | | 4.80% | - | 19.41 | 9.59 | 25.02% | 8.13 | 1.6 | B |
| Crescent Point Energy Corp. | CPG | Oil, Gas & Consumable Fuels | $5.86 | $3.41 | 193.65% | -58.51% | 2.05% | -56.47% | 0.20% | 0.38 | 53.15 | 5.2 | -688.46% | 8.41 | 0.64 | B |
| North West Co. Inc. | NWC | Food & Staples Retailing | $35.77 | $1.72 | 12.37% | 81.12% | 4.14% | 3.18% | 48.00% | 0.69 | 29.87 | 9.64 | 31.10% | 13.89 | 3.26 | B |
| Bank of Nova Scotia | BNS | Banks | $82.94 | $100.78 | 43.03% | 48.98% | 4.34% | 4.56% | 50.35% | 2 | 13.68 | - | -5.49% | 11.5 | 1.56 | B |
| Toronto-Dominion Bank | TD | Banks | $93.31 | $170.07 | 49.47% | 82.08% | 3.39% | 7.91% | 37.22% | 1.36 | 17.13 | 10.18 | 5.32% | 10.91 | 1.82 | B |
| Cogeco Communications Inc. | CCA | Media | $100.78 | $4.74 | 8.80% | 80.82% | 2.80% | 9.86% | 30.48% | 1.21 | 17.15 | 9.84 | 6.53% | 11.8 | 1.96 | B |
| CIBC | CM | Banks | $149.35 | $67.26 | 46.83% | 86.21% | 3.91% | 4.22% | 44.72% | 2.07 | 15.12 | - | -8.95% | 10.87 | 1.66 | B |
| Canadian Western Bank | CWB | Banks | $41.33 | $3.60 | 58.07% | 81.74% | 2.81% | 4.75% | 33.62% | 0.88 | 10.09 | 8.31 | 5.98% | 11.97 | 1.13 | B |
| Sun Life Financial Inc. | SLF | Insurance | $70.36 | $41.21 | 24.75% | 66.13% | 3.13% | 6.71% | 35.90% | 0.2 | 15.74 | 41.11 | 5.92% | 11.31 | 1.76 | B |
| Stelco Holdings Inc. | STLC | Metals & Mining | $45.19 | $3.49 | 185.92% | | 2.66% | | 3.30% | 0.08 | 164.68 | 5.61 | | 3.38 | 3.7 | B |
| Suncor Energy Inc. | SU | Oil, Gas & Consumable Fuels | $32.46 | $48.14 | 83.75% | -5.86% | 5.18% | -6.25% | 52.50% | 0.46 | 6.6 | 8.6 | | 16.64 | 1.31 | B |
| Stella-Jones Inc. | SJ | Paper & Forest Products | $43.20 | $2.79 | 0.43% | 6.43% | 1.67% | 12.67% | 18.85% | 0.41 | 16.44 | 15.04 | 11.08% | 11.87 | 1.89 | B |
| IGM Financial Inc. | IGM | Capital Markets | $50.25 | $12.01 | 60.14% | 88.16% | 4.48% | 0.00% | 57.25% | 0.81 | 16.83 | 14.4 | 9.43% | 13.04 | 1.92 | B |
| Enbridge Inc. | ENB | Oil, Gas & Consumable Fuels | $50.59 | $102.49 | 45.08% | 24.76% | 6.60% | 9.52% | 116.73% | 1.2 | 10.29 | 51.82 | 8.28% | 20.75 | 1.89 | B |
| Algonquin Power & Utilities | AQN | Multi-Utilities | $17.84 | $11.05 | -10.93% | 107.35% | 4.79% | 8.85% | 64.50% | 1.29 | 12.33 | | 80.32% | 23.87 | 1.81 | B |
| Linamar Corp. | LNR | Auto Components | $77.79 | $5.09 | 34.68% | 67.28% | 1.03% | 8.45% | 8.13% | 0.17 | 10.96 | 5.44 | -18.26% | 10.46 | 1.11 | B |
| Intact Financial Corp. | IFC | Insurance | $166.61 | $29.34 | 16.11% | 102.33% | 2.18% | 7.90% | 30.15% | 0.4 | 15.46 | 9.99 | 10.36% | 14.73 | 2.1 | B |
| Capital Power Corp. | CPX | Independent Power and Renewable Electricity Producers | $40.54 | $4.89 | 36.56% | 165.06% | 5.40% | 7.02% | 210.61% | 0.94 | 3.63 | 13.32 | 14.43% | 29.22 | 1.54 | B |
| Yamana Gold Inc. | YRI | Metals & Mining | $5.69 | $5.48 | -19.25% | 44.52% | 2.64% | 28.02% | 77.68% | 0.18 | 3.27 | 18.58 | | 17.26 | 1.01 | B |
| Laurentian Bank of Canada | LB | Banks | $42.67 | $1.86 | 56.34% | 9.59% | 3.75% | -7.48% | 37.91% | 4.24 | 7.37 | 0.96 | -22.91% | 9.34 | 0.71 | B |
| Royal Bank of Canada | RY | Banks | $132.45 | $188.74 | 36.77% | 87.14% | 3.26% | 5.92% | 40.72% | 2.07 | 18.06 | 9.11 | 1.49% | 12.47 | 2.12 | B |
| Magna International Inc. | MG | Auto Components | $110.81 | $33.33 | 44.65% | 134.62% | 1.94% | 10.89% | 28.55% | 0.45 | 16.26 | 10.79 | -19.40% | 13.08 | 2.26 | B |
| Pembina Pipeline Corp. | PPL | Oil, Gas & Consumable Fuels | $41.86 | $23.03 | 51.06% | 47.46% | 6.02% | 6.01% | 155.63% | 0.75 | -1.46 | 11.1 | | 16.07 | 1.91 | B |
| Bank of Montreal | BMO | Banks | $140.25 | $90.87 | 66.18% | 98.33% | 3.02% | 4.51% | 39.55% | 2.23 | 13.73 | - | -1.30% | 12.08 | 1.75 | B |
| Barrick Gold Corp. | ABX | Metals & Mining | $26.13 | $46.47 | -20.83% | 33.73% | 1.73% | 49.88% | 32.14% | 0.22 | 8.54 | 16.02 | | 18.42 | 1.57 | B |
| Fairfax Financial Holding Ltd. | FFH | Insurance | $531.39 | $15.16 | 31.04% | -2.03% | 2.38% | -2.74% | 130.67% | 0.55 | 25.68 | 6.53 | 110.74% | 29.87 | 0.76 | B |
| TC Energy Corp. | TRP | Oil, Gas & Consumable Fuels | $62.03 | $60.74 | 20.18% | 32.74% | 5.61% | 9.08% | 179.06% | 1.52 | 6.4 | 91.06 | 11.29% | 13.66 | 2.1 | B |
| Centerra Gold Inc. | CG | Metals & Mining | $10.78 | $3.20 | -9.19% | 61.91% | 2.60% | | 8.84% | 0.01 | -27.04 | 8.55 | | 8.92 | 1.43 | B |
| Atco Ltd. | ACO.X | Multi-Utilities | $41.02 | $4.70 | 12.52% | 13.42% | 4.37% | 10.06% | 95.70% | 2.4 | 5.25 | 19.23 | 18.38% | 46.08 | 1.15 | B |
| Transalta Renewables Inc. | RNW | Independent Power and Renewable Electricity Producers | $18.99 | $5.07 | 16.74% | 100.84% | 4.95% | 1.48% | 167.85% | 0.29 | 6.89 | 19.34 | 708.46% | 31.13 | 2.43 | B |
| National Bank of Canada | NA | Banks | $105.18 | $35.53 | 57.14% | 167.86% | 2.70% | 5.43% | 34.93% | 2.78 | 19.32 | 10.01 | 2.16% | 12.33 | 2.29 | B |
| BCE Inc. | BCE | Diversified Telecommunication Services | $64.21 | $58.35 | 21.72% | 45.03% | 5.45% | 5.09% | 113.36% | 1.41 | 16.57 | 19.22 | -4.17% | 19.85 | 3.05 | B |
| Onex Corp. | ONEX | Capital Markets | $94.43 | $8.47 | 46.23% | 8.04% | 0.42% | 8.79% | 2.01% | 0.47 | 24.04 | 22.27 | | 3.82 | 0.8 | B |
| Arc Resources Ltd. | ARX | Oil, Gas & Consumable Fuels | $12.16 | $8.67 | 106.86% | -32.91% | 3.29% | -19.98% | 47.31% | 0.48 | 5.59 | 8.07 | | 8.4 | 1.57 | B |
| IA Financial Corp. Inc. | IAG | Insurance | $75.49 | $8.13 | 37.24% | 58.17% | 2.57% | 9.02% | 26.36% | 0.22 | 12.83 | | 6.44% | | 1.24 | C |
| Pan American Silver Corp. | PAAS | Metals & Mining | $34.79 | $7.32 | -19.09% | 61.30% | 1.44% | 27.74% | 25.62% | 0.01 | 9.93 | 26.85 | 216.37% | 28.76 | 2.22 | C |
| Martinrea International Inc. | MRE | Auto Components | $11.05 | $0.89 | -12.52% | 69.68% | 1.81% | 10.76% | 17.70% | 0.97 | 7.64 | | | 9.46 | 0.75 | C |
| Restaurant Brands International Inc. | QSR | Hotels, Restaurants & Leisure | $73.09 | $33.16 | -1.10% | 39.42% | 3.63% | 28.37% | 87.19% | 5.5 | 30.87 | 12.36 | -14.06% | 19.8 | 7.31 | C |
| Empire Co. Ltd. | EMP.A | Food & Staples Retailing | $39.24 | $10.49 | 9.90% | 137.70% | 1.53% | 6.70% | 20.85% | 1.47 | 16.14 | 8.3 | 71.21% | 15.09 | 2.27 | C |
| Agnico Eagle Mines Ltd. | AEM | Metals & Mining | $71.81 | $17.57 | -24.69% | 29.02% | 2.44% | 31.42% | 53.03% | 0.24 | 11.34 | 23.14 | | 22.24 | 2.38 | C |
| Metro Inc. | MRU | Food & Staples Retailing | $65.64 | $15.98 | 8.01% | 70.62% | 1.52% | 12.30% | 28.96% | 0.63 | 13.15 | 15.19 | 43.22% | 20.15 | 2.52 | C |
| Tourmaline Oil Corp. | TOU | Oil, Gas & Consumable Fuels | $45.75 | $14.92 | 168.05% | 45.96% | 1.49% | | 11.19% | 0.13 | 18.09 | 44.25 | 28.94% | 13.1 | 1.42 | C |
| Kirkland Lake Gold Ltd. | KL | Metals & Mining | $56.54 | $14.91 | -2.75% | 681.38% | 1.68% | | 22.52% | - | 17.37 | 22.14 | 72.50% | 13.41 | 2.23 | C |
| Canadian Utilities Ltd. | CU | Multi-Utilities | $35.12 | $9.45 | 18.13% | 20.65% | 5.01% | 6.24% | 186.68% | 1.83 | 5.98 | 37.27 | 7.27% | 21.21 | 1.88 | C |
| Shaw Communications Inc. | SJR.B | Media | $36.89 | $18.43 | 67.88% | 76.79% | 3.21% | 0.00% | 61.08% | 0.94 | 16.32 | 17.79 | 920.20% | 18.62 | 3.05 | C |
| Emera Inc. | EMA | Electric Utilities | $58.66 | $15.17 | 10.35% | 66.22% | 4.52% | 5.24% | 140.88% | 1.67 | 5.53 | | 57.15% | 20.15 | 1.82 | C |
| Kinross Gold Corp. | K | Metals & Mining | $8.79 | $11.02 | -14.95% | 85.14% | 1.71% | | 15.00% | 0.22 | 16.11 | 13.94 | | 13.36 | 1.32 | C |
| Tmx Group Ltd. | X | Capital Markets | $133.15 | $7.46 | 6.80% | 132.51% | 2.31% | 12.25% | 51.67% | 0.3 | 8.85 | 21.53 | -8.23% | 21.78 | 2.03 | C |
| Sleep Country Canada Holding | ZZZ | Specialty Retail | $40.74 | $1.50 | 73.67% | 67.67% | 1.91% | 6.85% | 32.77% | 1.13 | 23.93 | 12.2 | 3.47% | 16.98 | 3.72 | C |
| Goeasy Ltd. | GSY | Consumer Finance | $193.27 | $3.19 | 137.48% | 810.72% | 1.37% | 38.61% | 16.34% | 1.66 | 40.06 | | 55.76% | 13.47 | 3.95 | C |
| Telus Corp. | T | Diversified Telecommunication Services | $28.88 | $39.30 | 21.97% | 74.20% | 4.53% | 6.87% | 132.08% | 1.22 | 9.36 | 23.75 | -8.12% | 27.56 | 2.62 | C |
| Finning International Inc. | FTT | Trading Companies & Distributors | $36.25 | $5.81 | 61.30% | 62.65% | 2.48% | 2.85% | 41.18% | 0.51 | 14.81 | 13.72 | 3.89% | 18.12 | 2.53 | C |
| Fortis Inc. | FTS | Electric Utilities | $56.44 | $26.69 | 7.71% | 69.41% | 3.79% | 6.10% | 76.81% | 1.41 | 7.05 | | 8.86% | 21.45 | 1.52 | C |
| Alimentation Couche-Tard | ATD.B | Food & Staples Retailing | $50.88 | $54.56 | 14.06% | 66.56% | 0.69% | 19.27% | 10.59% | 0.73 | 22.86 | 16.97 | 18.69% | 16.78 | 3.49 | C |
| Mullen Group Ltd. | MTL | Road & Rail | $12.40 | $1.19 | 37.79% | -18.81% | 3.87% | -8.05% | 69.23% | 0.71 | 6.96 | 13.19 | | 23.87 | 1.32 | C |
| SSR Mining Inc. | SSRM | Metals & Mining | $24.93 | $5.34 | -2.40% | 86.61% | 1.01% | | 11.81% | 0.11 | 7.49 | 9.2 | 278.62% | 17.4 | 1.23 | C |
| Imperial Oil Ltd. | IMO | Oil, Gas & Consumable Fuels | $44.31 | $30.95 | 116.59% | 13.27% | 2.44% | 11.06% | 130.67% | 0.25 | 2.36 | 9.7 | | 62.89 | 1.45 | C |
| Thomson Reuters Corp. | TRI | Professional Services | $150.53 | $73.29 | 40.17% | 202.55% | 1.35% | 0.24% | 12.29% | 0.27 | 54.09 | 40.34 | 33.58% | 9.43 | 4.19 | C |
| Dundee Precious Metals Inc. | DPM | Metals & Mining | $9.36 | $1.80 | 8.05% | 345.05% | 1.61% | | 11.76% | — | 22.79 | 7.5 | | 7.54 | 1.49 | C |
| Equitable Group Inc. | EQB | Thrifts & Mortgage Finance | $79.45 | $2.70 | 72.74% | 220.18% | 0.93% | 12.54% | 9.09% | 6.25 | 16.93 | | 11.66% | 9.75 | 1.5 | C |
| Superior Plus Corp. | SPB | Gas Utilities | $14.04 | $2.47 | 26.06% | 61.80% | 5.13% | 0.00% | 138.46% | 1.48 | 25.05 | 11.92 | | | 2.47 | C |
| Hydro One Ltd. | H | Electric Utilities | $30.23 | $18.08 | 7.17% | 58.61% | 3.52% | 6.47% | 64.58% | 1.2 | 9.04 | | | 18.66 | 1.66 | C |
| CCL Industries Inc. | CCL.B | Containers & Packaging | $66.64 | $12.00 | 15.55% | 57.13% | 1.26% | 16.65% | 24.47% | 0.49 | 17.6 | 20.65 | 3.25% | 19.91 | 3.28 | C |
| Wheaton Precious Metals Corp. | WPM | Metals & Mining | $56.40 | $25.41 | -4.29% | 128.89% | 1.33% | 21.03% | 39.27% | - | 10.74 | 25.63 | 351.35% | 32.73 | 3.38 | C |
| Intertape Polymer Group Inc. | ITP | Containers & Packaging | $26.99 | $1.60 | 29.17% | 38.80% | 3.16% | 2.87% | 51.40% | 1.71 | 24.33 | 52.54 | 12.27% | 14.47 | 3.77 | C |
| Keyera Corp. | KEY | Oil, Gas & Consumable Fuels | $30.37 | $6.50 | 62.38% | 7.49% | 6.32% | 4.75% | 244.44% | 1.31 | 5.66 | 30.8 | -17.66% | 23.06 | 2.51 | C |
| Gibson Energy Inc. | GEI | Oil, Gas & Consumable Fuels | $23.44 | $3.43 | 28.68% | 97.88% | 5.97% | 1.19% | 180.52% | 2.53 | 16.4 | 44.65 | 74.72% | 27.58 | 5.33 | C |
| Element Fleet Management Corp. | EFN | Diversified Financial Services | $13.25 | $5.50 | 5.87% | 35.27% | 2.34% | 21.06% | 37.14% | 2.84 | 9.9 | | | 17.85 | 1.83 | C |
| Enghouse Systems Ltd. | ENGH | Software | $55.78 | $3.10 | -9.82% | 120.80% | 1.15% | 50.93% | 34.45% | 0.05 | 20.01 | 24.56 | 24.15% | 33.72 | 7.07 | C |
| Altagas Ltd. | ALA | Gas Utilities | $24.97 | $7.00 | 45.42% | 7.21% | 4.00% | -13.10% | 64.06% | 1.29 | 6.94 | 66.39 | | 17.07 | 1.14 | C |
| Teck Resources Ltd.-Cls B | TECK.B | Metals & Mining | $34.34 | $18.31 | 79.32% | 15.79% | 0.58% | 14.87% | 11.83% | 0.41 | 4.33 | | | 10.07 | 0.85 | C |
| CI Financial Corp. | CIX | Capital Markets | $29.66 | $5.86 | 84.18% | 45.72% | 2.43% | -11.81% | 38.10% | 2.24 | 25.65 | 10.54 | 2.53% | 12.01 | 3.84 | C |
| Rogers Communications Inc. | RCI.B | Wireless Telecommunication Services | $60.59 | $30.95 | 4.37% | 37.11% | 3.30% | 0.82% | 63.09% | 1.6 | 15.58 | 22.45 | -3.19% | 17.06 | 2.91 | C |
| Richelieu Hardware Ltd. | RCH | Trading Companies & Distributors | $43.71 | $2.44 | 19.27% | 71.88% | 0.64% | 10.21% | 12.63% | 0.09 | 21.17 | 23.02 | 9.69% | 19.88 | 3.92 | C |
| Parkland Corp. | PKI | Oil, Gas & Consumable Fuels | $35.09 | $5.33 | -8.27% | 50.79% | 3.52% | 1.93% | 130.46% | 2.37 | 7.43 | 13.65 | 36.90% | 21.81 | 2.76 | C |
| Exchange Inc.Ome Corp. | EIF | Airlines | $45.82 | $1.74 | 33.41% | 54.94% | 4.98% | 3.02% | 145.22% | 1.48 | 7.93 | 57.06 | -19.25% | 28.01 | 2.24 | C |
| Maple Leaf Foods Inc. | MFI | Food Products | $31.32 | $3.88 | 26.14% | 20.40% | 2.30% | 14.87% | 70.00% | 0.63 | 6.31 | | -3.10% | 26.44 | 1.88 | C |
| TFI International Inc. | TFII | Road & Rail | $139.96 | $13.02 | 114.34% | 377.68% | 0.83% | 11.23% | 16.30% | 0.7 | 24.61 | 18.96 | 36.45% | 26.48 | 4.91 | C |
| Tricon Residential Inc. | TCN | Real Estate Management & Development | $17.92 | $4.88 | 60.34% | 130.52% | 1.62% | 1.89% | 9.64% | 1.4 | 19.73 | | 40.56% | | 1.35 | C |
| Weston (George) Ltd. | WN | Food & Staples Retailing | $140.77 | $21.09 | 43.51% | 46.77% | 1.70% | 5.40% | 52.79% | 2.58 | 9 | 6.58 | 89.19% | 19.86 | 2.92 | C |
| Toromont Industries Ltd. | TIH | Trading Companies & Distributors | $111.85 | $9.26 | 30.16% | 187.81% | 1.25% | 13.20% | 34.65% | 0.35 | 18.04 | 24.51 | 13.75% | 31.06 | 4.93 | C |
| Nutrien Ltd. | NTR | Chemicals | $86.24 | $49.25 | 61.68% | | 2.67% | | 46.10% | 0.47 | 9.95 | 28.9 | | 18.65 | 1.67 | C |